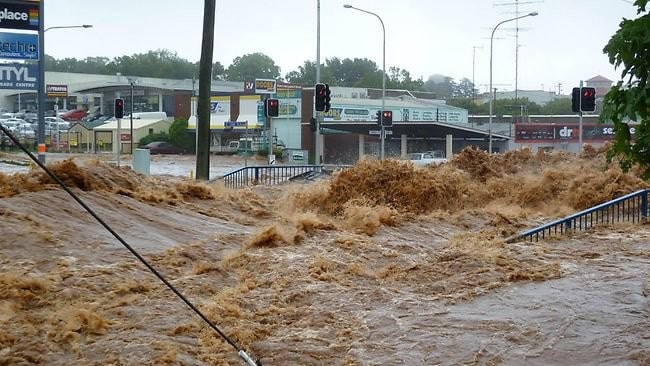 It has been eight years since the devastating Brisbane floods of 2011 and as is human nature, memories fade with time and complacency can replace concern.
The Brisbane, Grantham and Toowoomba floods of 2010/2011 were significant events.
Notwithstanding the tragic loss of life and property, these events amongst other disasters were the catalyst for major reform in respect of flood insurance.
Whereas previously the availability and extent of cover was ambiguous, today flood insurance is readily available for most properties in Australia either as an automatic policy inclusion or additional option.
Although there is now a standard insurance definition of flood for Small Business, Home and Contents & Residential Strata Title it is important to understand if you are covered and to what extent.
We've provided some information below to help you better understand your exposure to flood and what flood insurance may cover.
The insurance definition of flood is:
The covering of normally dry land by water that has escaped or been released from the normal confines of:
any lake, or any river, creek or other natural watercourse, whether altered or modified; or
any reservoir, canal, or dam.
Do I have a flood exposure?
Although there is no publicly accessible national database of flood risk exposure most local
and state governments can provide you with flood maps and other information.
Talk to your neighbours and others in the community who may have anecdotal flood
information for your area.
If in doubt contact Bayinsure to assist in reviewing your flood risk exposure.
Does my insurance policy include flood cover?
Some policies automatically include full flood cover up to your sum insured, others have a
set flood cover limit whilst some exclude flood unless the cover is requested and accepted.
Check your product disclosure statement / policy wording & policy schedule or talk to your
insurance adviser or insurer to determine your level of flood cover.
Not all water damage events are considered "flood".
Inundation by rainfall, stormwater runoff and flash flooding aren't always considered flood by the standard insurance definition.
Most insurance policies also cover these perils but they are not subject to a standard
industry definition so cover can vary.
Actions of the Sea, Storm Surge and Tidal Wave.
Flooding and water damage caused by sea water is generally excluded by most insurance
policies.
If your property is situated in a coastal location it is important to be aware that your insurance
policy may not be adequate for these exposures.
Contact Bayinsure to discuss appropriate insurance cover for coastal locations.
* The information in this article is general in nature and does not consider your personal situation or objectives nor does it take into account any specific insurance policy terms, conditions or exclusions.
Speak with a Bayinsure Adviser for personal advice tailored to your specific needs and situation.